August 1, 2017
A cost effective way to convert sulfur compounds from oils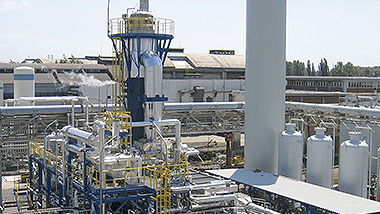 Hydrogen technology – Steam reforming hydrocarbons
Treating fuel oils to meet the strict MARPOL sulfur regulations 2020 will require hydrogen. It is by far the most economical way to convert the sulfur compounds found in oil. When this organic sulfur is converted to H2S, it can be processed into commercial grade sulfuric acid or elemental sulfur.
Special expertise
Treating fuel oils with hydrogen requires specialist knowledge because it involves a risk of significant side reactions. For this reason, both the hydrogen consumption rate and purity specification must be carefully monitored and controlled.

Cost effective solutions
Topsoe offers a range of cost effective and safe technologies for hydrogen production based on steam reforming of hydrocarbons.

We use cutting edge research from our R&D teams as well as our field-proven experience with catalysts and designs to continuously improve the integration of new catalysts with technologies.

Hydrogen technologies for new plants and revamps
Our hydrogen technologies work for new plants and revamps alike. They offer:
High on-stream, safe and reliable availability
Low maintenance and upfront investment costs
Exceptional energy efficiency
Feedstock flexibility
Customized designs
Minimum manpower requirements
Patented Load Temperature and Management System (LTMS)
Purpose-Designed Platforms
We have four technology platforms for the production of hydrogen. The platform you choose will depend on a variety of parameters, including capacity required, if export of steam is needed or not, the plot size available and on-site construction time.

Small footprint. Greater capacity
The Haldor Topsoe Exchange Reformer (HTER) is a heat exchange steam reforming technology in which the reaction heat is provided by hot process gas. The HTER is used in hydrogen plants and configured with a radiant wall steam reformer for additional capacity. The HTER utilizes a bayonet tube for optimal utilization of heat transfer areas. Hot steam reformer effluent is used as heating medium because high pressure enables an effective heat transfer. An integrated HTER unit reduces fuel consumption and steam production and can increase capacity up to 20-30%. This makes HTER ideal for both capacity revamps and new units where factors such as low steam export and compactness are important.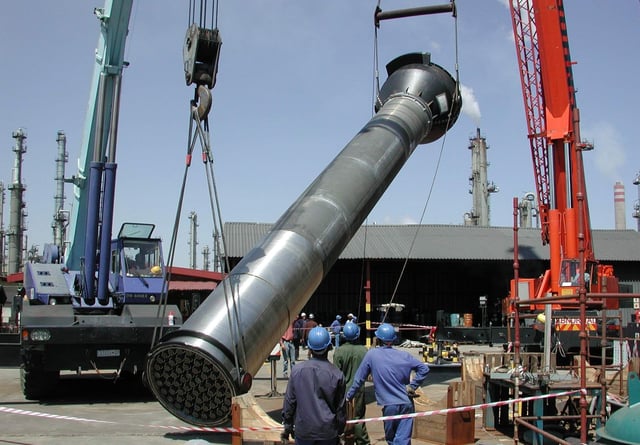 The HTR platform has a small footprint but the muscle to significantly increase capacity
Speed up erection time with skid mounting
Our Convection Reformer (HTCR) is a heat exchange steam reformer in which process gas is heated primarily by flue gas. An HTCR unit is compact in size and well-suited for new hydrogen units and revamps that increase the capacity of existing plants.

It consists of a number of bayonet reformer tubes contained in a refractory-lined vessel. The heat from the flue gas is transferred to the process gas inside the bayonet reformer tubes, resulting in low feedstock consumption and, importantly, zero steam export. An HTCR unit is often skid-mounted to minimize erection time and on site costs.

More than 30 plants with capacities ranging from 5,000 to 30,000 Nm3/h (4.5 to 27 MMSCFD) have chosen HTCR.

The industry benchmark for high capacity radiant wall steam reforming
Topsoe's radiant wall steam reformer consists of several catalyst tubes in a single line in one or two fired boxes with burners placed at the walls at several elevations.

The burner flames are directed towards the furnace wall to eliminate any risk of flames striking catalyst tubes. This enables full control over the temperature profile along the entire catalyst tube length. This allows the radiant wall steam reformer to operate at low steam-to-carbon ratios, and for the high average heat fluxes to be unmatched at high outlet temperatures.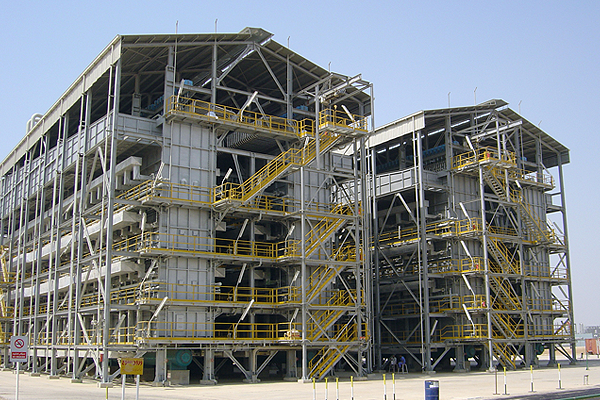 More than 250 Topsoe radiant wall steam reformers are operational today
Low hydrocarbon consumption. Little to zero steam export
The Topsoe Bayonet Reformer (TBR) combines the principle of convection heat transfer known from HTCR and radiant heat transfer known from the radiant wall steam reformer.
TBR provides hydrogen production with low hydrocarbon consumption and little or no steam export.

It consists of bayonet reformer tubes in a furnace box heated by radiant wall burners. Improved heat utilization in combination with high average heat flux in the TBR tubes significantly reduces the size and capital cost of the hydrogen plant.

The combination of high-energy efficiency and low steam export results in a uniquely low production of carbon dioxide per unit of hydrogen in the TBR.


Let's discover the best solution possible
It can be hard to know the difference between solutions that are simply feasible—and those optimized to your operations. That's why we recommend conducting a study to provide substantial insights into how different technologies will perform at your facility and which solutions are best. We just have to be aware of the different types of operations and feedstocks that you use, and to collect data about them. They can also help clarify, for example, if the plot area needed for a revamp or a new unit is adequate. In addition, they will help define the scope of revamps for increasing or changing the feedstock for existing units.


Let's take a deeper dive
Perhaps you have concerns about costs, access to technology and how best to integrate new hardware into your facility. Whatever your challenges, contact us for insights that will help you to deliver a value-adding project.

Subscribe to our blog updates